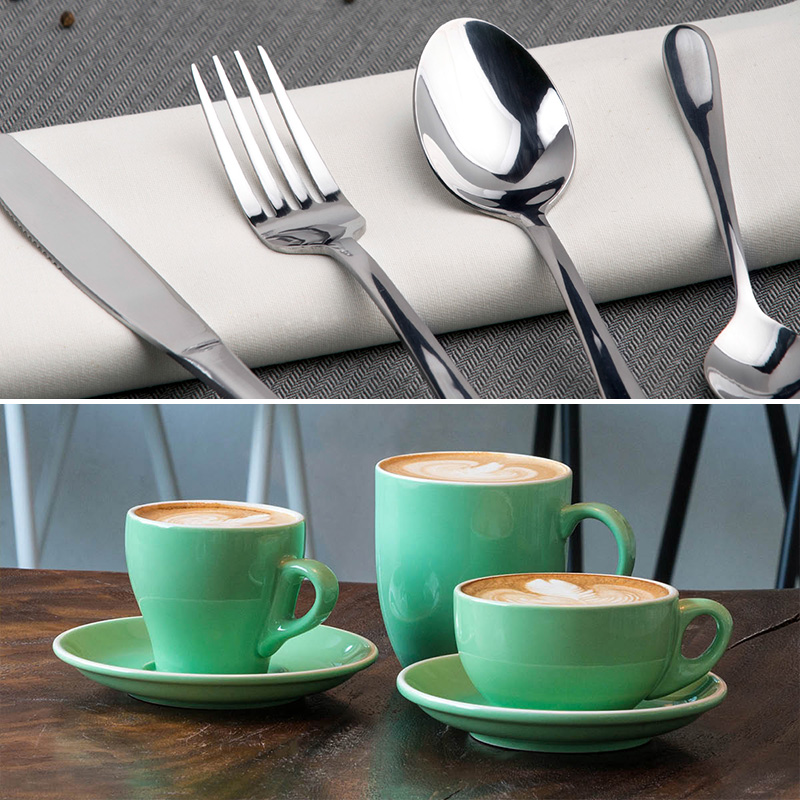 Cutlery
Using high grade stainless steel in mirror and satin finishes, our cutlery exhibits a focus on designs that embrace both traditional and contemporary styles. European designs deliver a sleek and elegant presence to any hospitality arena.
Traditional tear drop handles and a mirror finish make this classic flatware that is both stylish and versatile.
Stainless Steel
Mirror Polished Handles
Mirror Polished Bowls, Tines & Blades
Crockery
Respecting both traditional and contemporary shapes and forms, we are proud to supply iconic global brands including Bevande, Rockingham, Luzerne, Ryner, Zuma and more.
Partnering with world class ceramic artisans, we continue to offer a diverse product range from basic porcelain, stone and urbanware to fine bone china.
Use of exciting moulds, colour palates and finishes, coupled with our commitment to accommodate all styles of cuisine has produced highly functional pieces for today's restaurateur.
No products were found matching your selection.