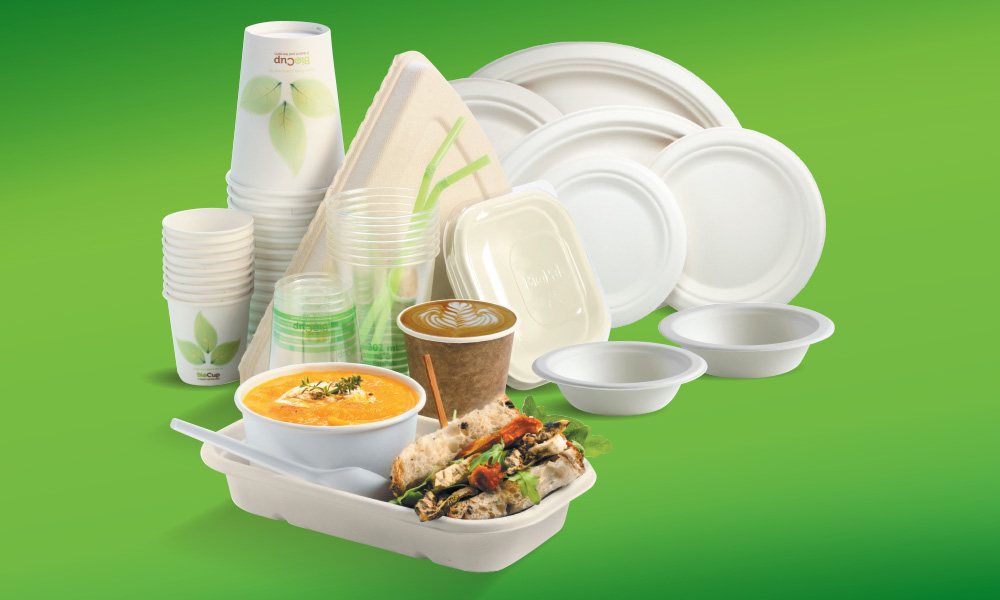 Disposable Packaging
Alpacka Packaging offers a comprehensive range of affordable, hygienic, and aesthetically pleasing solutions to meet all of your hospitality packaging needs.
With a strong focus on sustainability & compostability, we offer products that utilise paper from managed plantations, bioplastics from renewable resources, and sugarcane pulp. Whatever your style, we have a solution without any negative impact on the environment.
Our range includes single and double walled hot cups & lids, cold cups & lids, a variety of straws & drink trays, paper and clear bowls with lids, sugarcane plates, bowls & clams, paperboard boxes, trays and clams, sauce and portion containers, bioplastic & wooden cutlery and a wide variety of napkins.